COURTNEY NICOLAI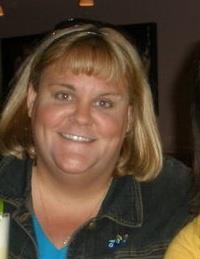 CSVP's Second Partner's Fellow
(Profiled 12/16/11)


Courtney always knew that she "didn't want to be a number and that she wanted to make a difference in the world." She has lived these convictions ever since.

While a student at Mercyhurst College in Erie, Pennsylvania, Courtney majored in social work, and participated in Campus Ministry focusing on issues of hunger and homelessness. A recipient of a theater scholarship, Courtney performed in plays and musicals throughout college. Now a "closet car singer," Courtney traveled to Toronto as a senior to answer a casting call for Rent; she had to wait in line for ten hours before performing a song and monologue with a thousand other aspiring thespians.

Courtney has come full circle since college. Although she originally considered teaching, her ministry work drove her to reach out to the Erie community and to ultimately major in social work. These early passions enhance her current position as a System of Care Coordinator for the Euclid-Hillcrest Collaborative. In addition to writing grants, overseeing the budget, supervising the staff, and providing services to the people of Euclid and its neighboring communities, she is very proud of the way they provide social work now using the Wraparound approach which consists of utilizing a family's strengths and talents to overcome hardships. She also offers coaching sessions to social service staff, always tweaking her curriculum depending on the needs of her audience. Curiously, she has returned to her roots – infusing her teaching with her dramatic talents.

So how did Courtney get interested in CSVP? She thanks her mom for reading about us in the Plain Dealer's article on bigBANG! and sharing her discovery with Courtney. Courtney followed up with a phone call to Linda Springer which cemented her interest in learning first-hand about the philanthropic side of non-profits.  She is impressed by the diversity of CSVP's partners' interests, backgrounds and experience. Having received a Graduate Certificate in Non-Profit Management from CWRU, she wants to add "more tools to her tool belt" and looks forward to collaborating on the Investment Team to select SVP's next Investee, helping with grant writing, and eventually sharing her own expertise as a consultant to our current Investees.
Ultimately Courtney would like to combine her lifelong interest in travel (which has already taken her to Germany, Turkey, Russia and Greece) with her commitment to social service by pursuing international non-profit work. In the meantime, she is thrilled to be CSVP's Second Partner's Fellow and to honor the pledge she made to her parents long ago -- to never follow their path of "retail or fashion merchandising" -- but to continue to feed her internal fire by learning, growing, and doing good.

For information about becoming an SVP Fellow, check out our Fellow Program.