PARTNER PROFILE: JILL MILLER ZIMON
PROBLEM-SOLVER EXTRAORDINAIRE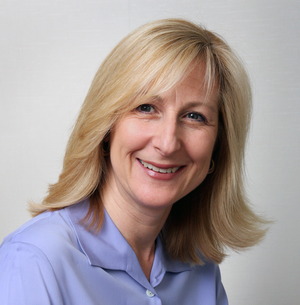 As we all know, hindsight is 20/20. And yet, even though Jill Miller Zimon's early decisions may have felt random or rebellious to her at the time, looking back at her trajectory, there is an inherent cohesiveness to her actions.  In fact, an early shift in her major at Georgetown from Chinese to a double major in government and sociology signaled a transition which reflected her abiding love of policy and people.
Further cementing her shift in focus were Jill's two Spring Breaks spent in Appalachia and a year abroad in a development town in Israel after she graduated from Georgetown. Ultimately Jill pursued a joint law and social work degree at CWRU while enjoying a field placement in the Diagnostic Clinic at the Cuyahoga County Juvenile Center, and later serving as an ombudsman and eventually Director of Risk Management at Bellefaire JCB for a total of eight years. But it was the time spent blogging that allowed her to explore issues involving women in leadership, gender equity, parenting, education, and religion, and to examine the overlay of these issues and politics. In fact, Jill has been a political commentator in a variety of venues from CNN, C-SPAN and the BBC to more local spots on WCPN's "The Sound of Ideas" and Feagler & Friends. And today Jill works at The Civic Commons as its Director of Partnerships concentrating both on the EfficientGovNetwork project and on development matters. The balance of her time is spent at home with her husband and her three children, and on the Pepper Pike City Council.
In spite of (or perhaps because of) her remarkable ability to juggle many balls, and her devotion to detail and process, Jill actually enjoys going to movies, eating out, and even traveling by herself – a fact few people know about her. What is more obvious is her compassionate, collaborative spirit and her commitment to civic engagement. Reflecting on her life, Jill has never felt "more productive than right now." She combines her commitment to community and her comfort with technology as she explores issues using a balanced, thoughtful approach. Jill "loves the idea of leading by example, of going beyond evangelizing about how things should be or what we should be doing."
Jill is a problem-solver at her core who hits the mark again and again no matter where she applies her talents. Little wonder that one of her first jobs was to serve as an archery instructor during high school. We at SVP certainly believe we have hit a bull's-eye in having Jill join our ranks!  
PARTNER PROFILE: EMILY WENGEL

THERE AND BACK AGAIN

 According to Emily Wengel, travel has "defined her past and what she wants to do with her life and her career." Not that she's seeking escape from her life and work in Cleveland.  Far from it. She loves working at BioMotiv  – a start-up which helps drive discovery in biotechnology – and she's thrilled to be a Partner's Fellow for SVP and to be a member of the Investment Team which will help pick our next investee. Notably, she has taken the lessons learned from her travels and found a way to apply them to her life's journey.

Although Emily's parents were the first to expose her to the joy of travel, she continued her wanderlust while pursuing a dual degree in economics and biology (with a Certificate in Mandarin Chinese) at the University of Pennsylvania. While serving as Events Chair for Penn International Business Volunteers (PIBV), she participated in a non-profit consulting trip to India where she witnessed extreme poverty for the first time. Returning home, she co-founded the Social Impact Task Force (SITF). After graduating from Penn, Emily traveled to China where she combined her passion for business, entrepreneurship, and Chinese as she worked on affordable housing case studies and interviewed experts and practitioners on policy and best practices, produced a Chinese language project newsletter, and researched Chinese development trends. During her stint in China, Emily gained an international view of making an impact within the social sector and looked forward to applying this perspective to life back home.

Like her parents, who both chose the medical sector because they wished to help people, Emily is an idealist. Voracious about learning, she originally thought she might pursue medicine, but she quickly discovered she was "averse to blood and gore." Instead, her travels confirmed her love of learning about other cultures, and encouraged her to approach life and work with an open mind and a collaborative spirit. Her position at BioMotiv allows her to capitalize on her breadth of interest and her versatile skills while she engages in commercial analyses for investment opportunities.

Emily has joined SVP to "make change, do good, and give back to her community." She has already made good on this promise.

Social Innovation Series: Innovation in Mental Health Care




Innovation in Mental Health Care:




Evidence-Based Practice and Healthcare Reform




What does evidence-based practice mean for mental health, and why is it a growing trend? Does it improve mental health care? How is health-care reform in Ohio changing the delivery of healthcare for mental illness?

Join us to hear from the clinician's perspective and from the legislative and policy perspective. We will learn how evidence-based practices impact mental health care delivery in the real world. Find out how Ohio's Office of Health Transformation is precipitating change in the delivery of healthcare and how "Health Homes" are helping real people in Ohio.

 

Details

---

February 26, 2013

6:00 p.m. – Networking, appetizers, beer, wine, and soft drinks
6:30 – 8:00 p.m. – Panel and discussion

The Centers for Families and Children

4500 Euclid Ave
Cleveland, OH 44103

 

Attendance at this event is free.

There is free parking located behind the building.

 

Panelists

---

Mark Groner, M.S.S.A., L.I.S.W.

VP of Clinical Services and Clinical Director at Beech Brook, Adjunct Professor at CWRU

Mark R. Groner, M.S.S.A., L.I.S.W., oversees Beech Brook's clinical care and clinical risk management, and advances clinical models and evidence-based practices used throughout the agency.  Additionally, he is an Adjunct Instructor, teaching child development, child welfare, and child mental health courses to Master's-level students at the Mandel School of Applied Social Sciences at Case Western Reserve University.  As a part-time private practitioner, he treats children, adolescents, and adults with diagnoses that range from Autism Spectrum Disorders to Bipolar Disorders.  With 30 years of employment in the field, Mr. Groner frequently provides training to parents and professionals on a wide scope of topics.




Loren Anthes
Government & Community Relations, Centers for Families and Children

With a strong knowledge of Ohio's legislative and budget processes and  Medicaid program, Loren is responsible for maintaining and expanding government funding for The Centers' client services. He established public policies that support the success of The Centers and its clients, and created and maintained strong linkages between community partners in non-profit, government, workforce, education, economic development, and business. His involvement has been crucial to developing an innovative, client-centered, state-sponsored project known as "Health Homes," and he has guided The Centers' education, workforce, behavioral health and nutrition policy advocacy priorities for the upcoming year.

Loren has experience in the Statehouse, starting as a Legislative Service Commission Fellow where he worked for several State Representatives, as a Senior Legislative Aide for Majority Floor Leader Tracy Maxwell Heard, and as Governor Strickland's Legislative Officer for the Medicaid program. He worked with We Are Ohio as Regional Communications Director for the successful 2011 Issue 2 ballot initiative. He is set to depart The Centers to pursue an opportunity in government relations at MetroHealth.

Dan Pallotta: Innovation Expert, Social Entrepreneur & Myth Buster

Our bigBANG! keynote speaker, Dan Pallotta,  is no stranger to the nonprofit world. Pallotta is a pioneering social entrepreneur and founder of Pallotta TeamWorks which invented the multiday AIDSRides and Breast Cancer 3-Days. He is a regular contributor to the Harvard Business Review Blog Network, president of Advertising for Humanity, and author of such celebrated books as Uncharitable: How Restraints on Nonprofits Undermine their Potential and Charity Case: How the Nonprofit Community Can Stand Up for Itself and Really Change the World. The Stanford Social Innovation Review believes  Uncharitable  should be "the nonprofit sector's new manifesto" while Robert F. Kennedy, Jr. heralds Charity Case as "an Apollo program for American philanthropy and the nonprofit sector."

In both his books and his national speeches, Dan Pallotta is a myth buster. He exposes the "different rule books" that unfairly apply to for-profits and nonprofits. He argues that the expression "to think out of the box" actually implies a new box in which we think. Above all, he stresses that the recurring question "What percentage of my donation goes to the cause versus the overhead?" deludes us into thinking that the overhead is not part of the cause, and forces nonprofits to forego the very approaches they need to succeed. In anticipation of his bigBANG! speech, SVP partners will gather at one of our partner's homes to discuss Uncharitable. We will gather again after his speech to discuss Charity Case.

In the meantime, to give you a taste of Pallotta's Harvard Business Review blog, here is a recent excerpt:

If you want to be innovative today, if you want to take a risk, if you want to exercise your courage, try calling someone with whom you have an issue to discuss. Do it without an appointment. Just call them up and have a conversation. And when your phone rings, pick it up. Open yourself up to the possibility a phone call offers. Discover this remarkable device called the telephone. It will give you a serious competitive advantage.

Come join us on April 10th at bigBANG! 2013 to hear Mr. Pallotta's sizzling keynote about the challenges, constraints and revolutionary opportunities facing nonprofits.

Be prepared to be moved, inspired and provoked. 






Immigrants and Refugees in Cleveland

How are they similar and different? Why do they come? What do they need? What do they bring?

How do they contribute to the vibrancy and innovative atmosphere of Cleveland?

Global Cleveland and the International Services Center attract and assist people from other countries to settle in Cleveland. Join us to learn about the diverse pool of newcomers, innovative programs to target specific demographics, and why it matters to Cleveland.

November 27, 2012

6:00 p.m. – Networking, light snacks, beer, wine, and soft drinks
6:30 – 8:00 p.m. – Panel and discussion

PLEASE NOTE CHANGE OF VENUE:
Helvetica Juice Bar and Cafe
Helvetica opened in July of 2012 in Lakewood, launched by Juan Vergara and Edward Padilla of Colombia and Puerto Rico, respectively. Helvetica offers authentic South American food and refreshments, made fresh every day.

11823 Detroit Avenue
Lakewood, 44107

Parking: Ample metered street parking is available on Detroit Ave. Meters stop charging at 6pm. There is also a public parking lot at the corner of Detroit and Coutant.

Cost: $15
$10 for SVP Partners
Advance registration required
Payment via check available - see "Other Payment Options"

Panelists:

Andrea Castrovillari
Chief Development Officer, Global Cleveland

Since 1992, Andrea has raised tens of millions of dollars in the arts, civic, educational, economic development, health, technology, and religious sectors. She is passionate about economic development in Northeast Ohio and has joined the Global Cleveland team to apply her fundraising, communications, and change management skills to help the region thrive. Andrea is a graduate of Ohio University and earned her master's degree in Positive Organization Development & Change from the Weatherhead School of Management.

Kenneth Kovach
President, The Kenneth Kovach Company
Chair, Board of the International Services Center

Ken Kovach has built upon his advanced studies to develop a 30-year-plus professional practice in the fields of sociology, human resources development and organization development. He has special expertise in the fields of Creativity and Innovation, Leadership Development, Ethnic and Minority Group Relations, and Strategic Planning. For his work with the international community of Northeast Ohio, he has received "International Service" awards from the American Nationalities Movement and Rotary International of Cleveland. He is also a member of the Boards of the Heights-Hillcrest Regional Chamber of Commerce, Ludlow Community Association, and W.I.N.-Cleveland (Worldwide Intercultural Network). He is "Ambassador" for the Russian community for ClevelandPeople.com. He is the pro-bono Executive Director of the International Community Council and serves as blogmaster for the on-line version of MOSAIC at cleveland.com. He was inducted into the Cleveland International Hall of Fame on May 9, 2012 as a member of the Class of 2012.

Traci Gilley
Preferred Communities Coordinator, International Services Center of Cleveland

As International Services Center Preferred Communities Coordinator, Traci is responsible for developing collaborative partnerships with local organizations, public institutions, and mainstream service providers to aid refugees in successfully integrating into American society. Her superior interpersonal communication skills generate, develop and foster relationships with ease. While at the ISC she has forged corporate alliances with Cisco, Sherwin Williams, and Citrix, and has been a key player in the development of ISC's Discovering Home Initiative with the Cuyahoga Land Bank. Traci brings nearly 20 years of experience in public relations, marketing, and organizational development to the agency. Prior to her work with the ISC, she spent 12 years in the long- term care industry working for her family's business where she oversaw the Marketing Department. Traci is a graduate of Missouri State University with a B.A. in Communications. She is married with three kids, ages 14, 17, and 20.



If you have questions, please contact Linda Springer at 216.231.2300.

Social Venture Partners builds powerful relationships among people and organizations that are out to change the world. We help individuals make a greater impact with their giving, fund and strengthen nonprofits, and equip our community to tackle our greatest social challenges – together.

www.csvp.org

 

The slides from Ken Kovach's presentation on the history of

immigration in the US and Cleveland can be downloaded here.