SVPI Seeks Board Nominations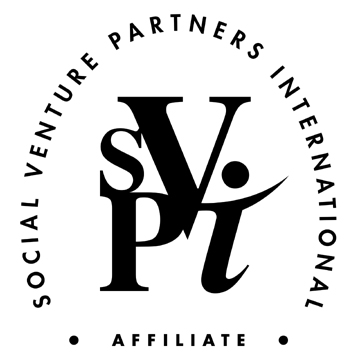 Partners—Are you interested in deepening your involvement with SVP to the network-wide level? Do you know a Partner who might be? If either answer is yes, consider a nomination to the SVPI Board of Directors. Our own Mary Bright and Kevin Shaw are current members. Here are some highlights from SVPI's memo announcing the openings:
Our network of local SVPs has many strong individuals whose talents would contribute to the overall strength of the network, and we'd like your help in identifying them. SVPI is seeking at least three individuals to join its dynamic board and be part of taking this extraordinary network to the next level.
SVPI is the membership organization for the Social Venture Partners network, now numbering some 2100 partners at 25 SVPs in the USA, Canada and Japan. SVPI's singular focus: to deepen the transformational work of SVP with program and infrastructure support to unleash our greatest potential.
Directors of SVPI contribute to a board committed to doing for the Social Venture Partners network what we do for nonprofits: build for the future; increase the network's capacity; and ultimately, strengthen individual giving and civic engagement in our communities.
SVPI's board recently adopted a new strategic plan, which prioritizes: Innovation, Collaboration, Leadership, Impact, Telling the SVP Story, and Growth and Sustainability of the network.
SVPI is particularly interested in receiving nominations from individuals with skills and experience in the following areas, but all strong candidates will be considered:
human resources
fundraising
marketing and communications
  The new directors would be elected in October 2011 and participate in guiding the strategic direction of SVPI. Directors are elected for a three-year term and are eligible for re-election for an additional three year term.
Nominations are due by the close of business on July 29. The full nomination procedure is outlined in SVPI's memo (link requires Intranet login). Contact Linda if you would like the form emailed to you or if you are interested in being nominated by CSVP.
Why Would I Want to be a Fellow?

Learn about your community and work to make it better
Be a grantmaker
Apply your professional skills in work with innovative nonprofits
Improve CSVP's practice of engaged philanthropy 

CSVP created its Fellowship program to "reach out to individuals who would get a lot out of working with CSVP, and contribute greatly as well," says Partner Dominique River. Dominique, who helped create the program, believes that it will help to better serve the nonprofits that CSVP supports as well as grow the "virtuous circle of engaged members" who make up CSVP. In prospective Fellows, CSVP Partners are looking for people who would significantly benefit from and contribute to working with engaged philanthropy, but who cannot meet the annual financial contribution. The Fellow program is looking for people who would support CSVP's mission, enhance our ability to serve the community, and gain significant experience from their involvement. Once selected, a Fellow will work with CSVP committees tasked with selecting investees and improving various aspects of CSVP's internal operations. In addition, Fellows have the opportunity to volunteer their professional skills with current investees, attend CSVP's informative meetings and workshops, and go to the Social Venture Partners International annual conference. More information will be available soon on our website under the "Partners" tab, and in the mean time, contact CSVP with questions.

What's new with big bang? Plenty!

---

Why bigBANG? Enter the world of innovative solutions to NEO's most pressing social needs. Participate in a hands-on workshop with respected business author and proefssor Peter Senge. Network with a community that values social innovation.

Tickets and day-of-event details will be available soon at bigbang.csvp.org.

As bigBANG! draws closer, it keeps getting better! Peter Senge, a renowned author and MIT organizational leadership scholar, will headline the day. Dr. Senge's highly interactive workshop will guide an exploration of the interplay between innovation and leadership. Earlier in the day, Fast Pitch presentations will showcase innovative approaches being taken by vetted NEO nonprofits. Cleveland's food trucks will even provide tasty lunches! In the evening, VIPs will be invited to a cocktail reception with Dr. Senge. Look for ongoing developments by following bigBang on its website, Facebook, or Twitter (#bigBANGcle).

The very latest news includes major support from the Sherwick Foundation (Seed Sponsor), the Doll Family Foundation (Program Sponsor), the Harvard Business School Club of Northeast Ohio (Scholar/Associate Sponsorships), St. Luke's Foundation (Morning Kickoff Sponsor), and Fathom (Social Media Lounge Sponsor). Circle October 28 on your calendar to join the explosion!

Look for an invitation soon by postal mail or email if we have your address. Contact us if you'd like to be added to the list. 

Rachel Dickey: CSVP's First Fellow

Rachel Dickey: CSVP's First Partner's Fellow

(Profiled 7/20/11)

Will caught Rachel on the phone recently to learn more about CSVP's newest member and first Fellow. A lawyer by training, Rachel is a new Clevelander who is looking to become more involved in the philanthropy and nonprofit communities. Rachel graduated from Pepperdine University's law school, where she was a senior staff member at the Pepperdine Law Review and the chairperson of the Moot Court Board. As a participant and alumna coach, Rachel traveled to Moot Court competitions in Hong Kong, Vienna, and Las Vegas.

Rachel moved to Cleveland this past winter when her husband began a career at Squire Sanders. Since leaving a position with the Kentucky Court of Appeals, she has transitioned from working solely in the legal field and seeks to expand her experiences while serving the nonprofit community in diverse ways. Currently, she does freelance research and writing for her friend and mentor Amy Dwyer-Shute, with whom she has done projects for the KnowledgeWorks Foundation and Cincinnati State University. CSVP's focus on stewarding its investments attracted Rachel after she made a connection to Linda Springer through Mrs. Dwyer-Shute. "The buck usually stops with writing a check," Rachel said, "but times are tough, and people want accountability when they make donations." Other factors that attracted her to CSVP were the opportunities to work with several organizations at once and the selection process that focuses on "the willingness to evolve and the desire to achieve sustainability," she said.

Tremont is Rachel and her husband's new home. She loves her neighborhood, as well as the Cleveland Museum of Art, which she compared favorably to those in Los Angeles, Chicago, and New York. A lifelong student of ballet, Rachel volunteers and takes classes at Verb Ballet, a contemporary dance company based in Shaker Heights. Rachel looks forward to being deeply involved with CSVP, and will start work with the Investment Team soon.

MedWish Volunteer Day!

On Saturday June 4th, a number of partners participated in bite-sized volunteer opportunity. Dominique River, CSVP partner and board member, commented that "volunteering at MedWish was a really great experience. We should have another opportunity in the fall to get other members involved and get them excited about all of the great work this organization is doing." Although, sorting medical supplies with limited information on their labels proved particularly difficult, this volunteer opportunity provided CSVP partners the chance to continue their engagement with our most recent Investee.